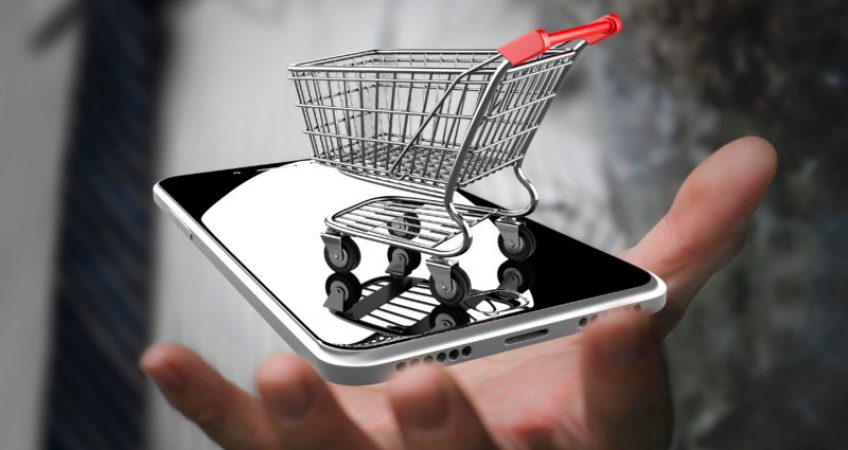 PRC leads the world in e-commerce. Today, more than 40% of whole online transactions take place in China. Here are five future trends to look out for in China's e-commerce landscape.
One decade ago, PRC' s e-commerce transactions count only 1%. China e-commerce is much more than simply a means for consumers to secure bargains on everyday purchases. It is an important driver of economic and social development that is powering transformational change across the country.
Local Chinese tech giants such as Alibaba Group, Tencent and JD dominate a rapidly growing e-commerce ecosystem, at the beginning mostly within China. But now those companies are going outside.
Cross-border e-commerce the new mantra
As Jack Ma stated at the 2018 World Economic Forum Annual Meeting in Davos: "No-one can stop globalization, no-one can stop trade." And it's true. As WTO recently underlined, one of the greatest indications of the role e-commerce plays in driving globalization is the amount of cross-border e-commerce between China and the rest of the world.
Tree years ago, the market size of cross-border retail e-commerce sales in China was $78.5 billion; experts expected that this number will exceed $140 billion by 2021. What is driving this trend?
First, today the number of Chinese go abroad to work, study and travel touched a new record. It means that they are gaining exposure to more international brands and products than ever before. When they return home to China, these shoppers rely on cross-border e-commerce to purchase international products that are either not available domestically or are too expensive in local flagship retail outlets within China.
Second, due to concerns around consumer and food safety, Chinese consumers are turning to cross-border e-commerce as a way to access trusted international brands. This is particularly the case for key product categories such as baby products, health and nutrition, beauty and organic food products.
E-commerce special trade zones
The country has been setting up new cross-border e-commerce pilot zones in 13 cities since 2015 – included first and second tier – which has led to tremendous growth, plus State Council has just approved 22 more locations across China. How it works this new procedure?
These pilot zones provide a system with simplified regulations for faster examination and approval, custom clearance, and easier information sharing for cross-border e-commerce imports and exports. In addition, Chinese e-commerce companies such as Alibaba have also been promoting special e-commerce trade zones in countries like Malaysia and Thailand; although there have also been some concerns on monopoly and impact on local firms.
Online meets offline (O2O)
In the west, when Amazon acquired Whole Foods Market, everyone speculated how combined those two firms : an online brand with a brick and mortar one in order to produce a new generation of digitally-connected retail. Well, that future has already arrived in China years ago.
Alibaba and JD are rapidly opening retail outlets across the country, called Hema and 7Fresh respectively. Both brands offer a wide range of digitally-connected experiential shopping. First, clients customers can use their phone to scan the barcode of any item in the store to learn about the product's source, nutritional information and price. Delivery is available at both stores in as little as 30 minutes after consumers have made their purchases.
E-commerce is spreading around the country
The future of Chinese e-commerce is the west. During the past 2 years, online commerce is increasingly occurred in rural, inland regions where there is still tremendous room for growth. And the trend will continue ib the future. As experts underlined, these rural consumers skipped the PC-era and use their mobile phones to access the internet and make purchases online.
JD has announced plans to build 185 drone airports in Southwest China to use for deliveries. Alibaba, meanwhile, is in the process of scaling its "Rural Taobao" platform, including a recent $716 million investment in Huitongda, an eight-year-old rural-focused platform with 80,000 member stores in 18 provincial locations. As Alibaba and JD seek to reach this next wave of e-commerce customers, they are developing the necessary infrastructure as part of complex logistical networks, which is very much aligned with the Chinese government's goals to develop the country's rural west.
The new Chinese influencers army
When it comes to cross-border e-commerce, and even domestic e-commerce, Chinese consumers are turning to key opinion leaders to better understand the latest products and trends.
Chinese digital influencers play an important role in shaping consumer preferences and driving awareness of new products among their followers. For brand collaborators, influencers possess an uncanny ability to drive product sales in the Chinese market, with numerous documented examples of brand-influencer partnerships leading to hundreds of thousands of dollars in sales – in a matter of hours or even minutes.
Influencers' livestreams especially are boosting e-commerce market growth; according to a report, livestreaming in China will lead to $4.4 billion in direct revenue this year, with influencers' livestreams set to reach as many as 456 million viewers.
The future is already here. Chinese consumers are mobile savvy, so much so that even older generations are comfortable with mobile commerce and purchasing online to offline (O2O) services.
The rapid development of this industry combined with a large and growing digital consumer base has fuelled tremendous growth both domestically and abroad via cross-border trade. This unique environment is propelling innovations in commerce and digital trade, with China serving as a testbed for new ideas that will propel the future of the global e-commerce marketplace.